CONTACTS
RETAIL LEASING
Address: 168-555 West 12th Ave.
Vancouver BC V5Z 3X7
E-mail: jgreenwood@mycitysquare.com
Office: 604-876-5165
Cell: 604-682-2631
Fax: 604-876-5181
SPECIALTY LEASING
OFFICE LEASING
Marco DiPaolo
Executive Vice President | Personal Real Estate Corporation
Basic Package Hourly Rental Rates
Tenants: $ 25.00/hr (+5% GST)                     
Non-Tenants: $ 40.00/hr (+5% GST)
Package Includes
Boardroom, table and chairs, and flip chart.
Full Package Hourly Rental Rates
Tenants: $ 40.00/hr (+5% GST)
Non-Tenants: $ 65.00/hr (+5% GST)
Package Includes
Teleconferencing equipment and audio-video equipment:  Cable TV, DVD, VCR, PC hook-up, Wireless Internet). Laptop is not provided.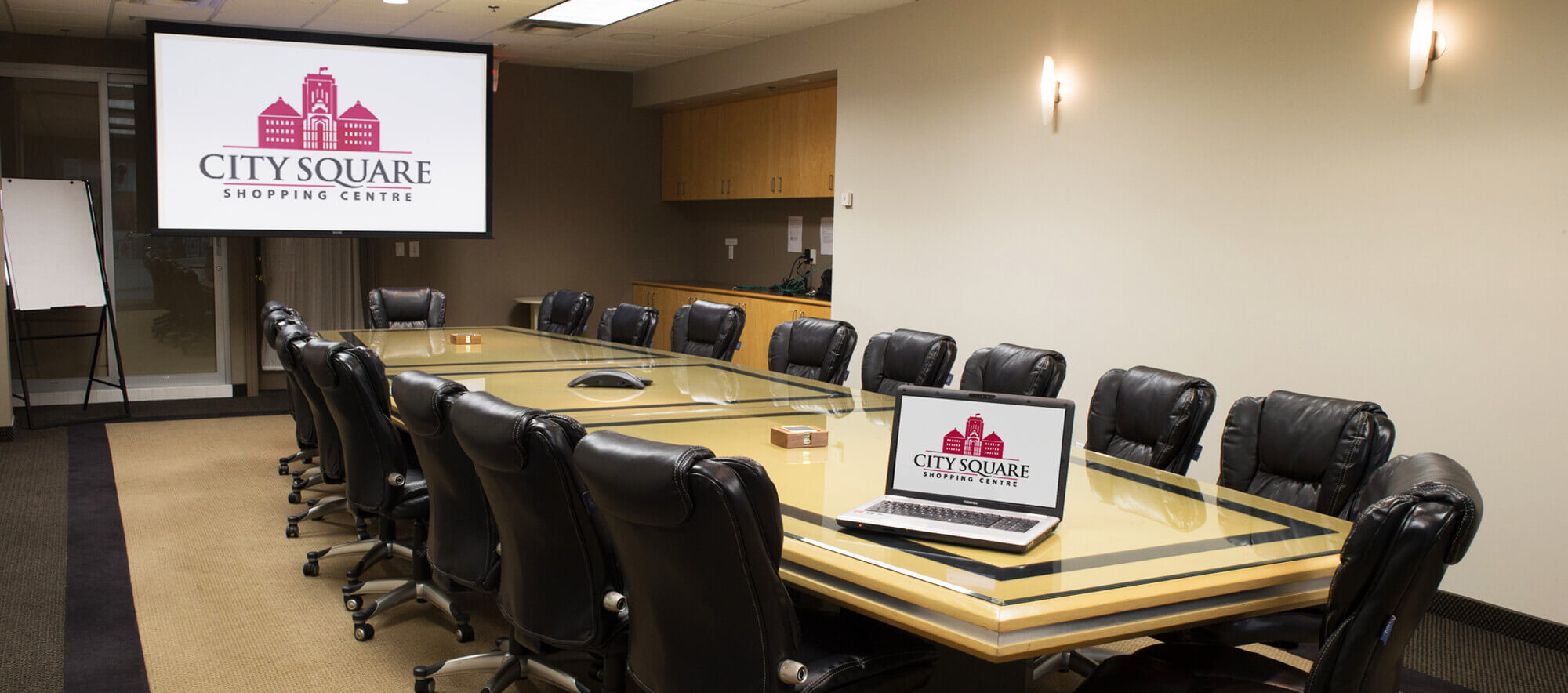 To book the boardroom, please contact City Square Administration
Tel : 604-876-5165
Payment for the boardroom bookings must be made at the time of booking. Cancellation is allowed prior to 4:30pm until the day before your booking date for a full refund.  Cancellations made after 4:30pm will not be refunded.  There will be a $25.00 (+5% GST) fee for any declined credit card.